Author

Jon Parker

Published

10 August 2023
BLUE BOMB's explosive opening
Zooom launches new canned water brand
It is always exciting to launch a new brand. It is even more exciting when the brand brings fresh ideas to the water market. That is exactly what local Salzburg water brand BLUE BOMB set out to do. It is a competitive market, with established Austrian companies as well as international corporations. However, BLUE BOMB is determined to make a splash. Their central philosophy is: "Bomb your thirst. Not the planet. Not your body. Not your mind". This drives everything they do, from the refreshing ice-aged water, the storytelling and infinitely recyclable aluminum cans.
Making water cool again
So BLUE BOMB wanted to shake up the water market and make water cool. How do you do that? First thing you need is rock-solid designs and a confident CI. In a truly disruptive move, we used AI to assist with the logo and can design. From here, we took these designs and created the packaging with them, focusing on the infinitely recyclable aluminum can as a point of difference.
We developed the brand equity and from this we're implementing the brand strategy. We will manage the brand and there will be campaigns coming soon. BLUE BOMB also needed a website, so our digital team created one for our clients. We took a mobile-first approach for this website which has original assets.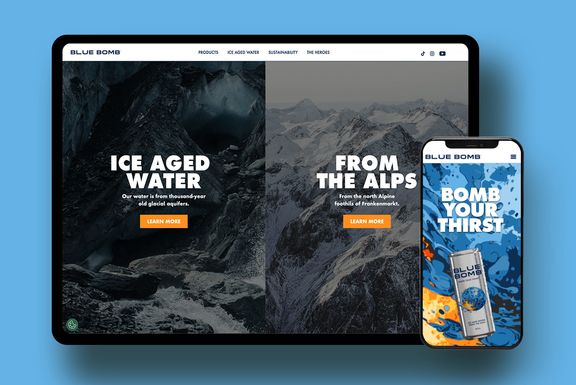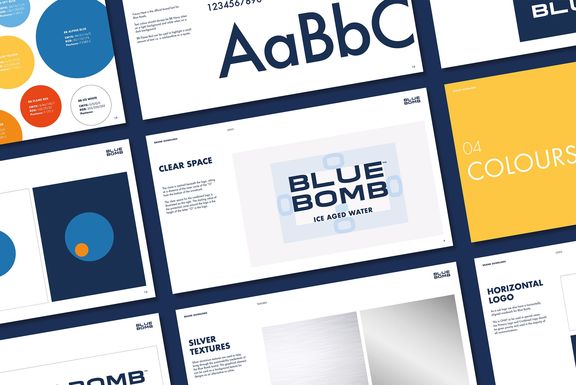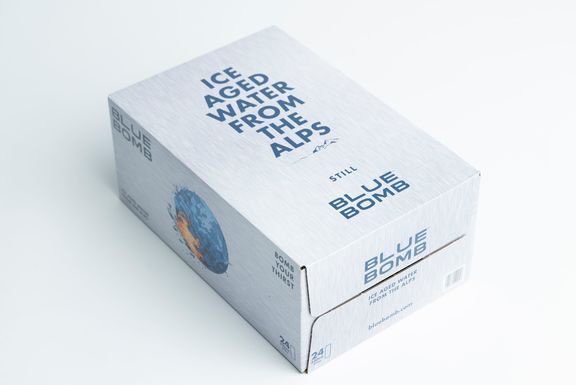 Making a splash
The final part of getting BLUE BOMB off the ground was the launch itself. They needed to stand out, so for massive exposure they became the exclusive "official water partner" of the Beach Volleyball European Championships in Vienna. We branded the promotion team with special apparel and decorated our Airstream camper van in BLUE BOMB livery and made a chill out area in front. The chrome of the camper fitted perfectly with the naked aluminum - like a can on four wheels. There were also games and activities as well as the chance to try the refreshing BLUE BOMB first. The chill out area was certainly different to the normal, stuffy promotional tents found at such events.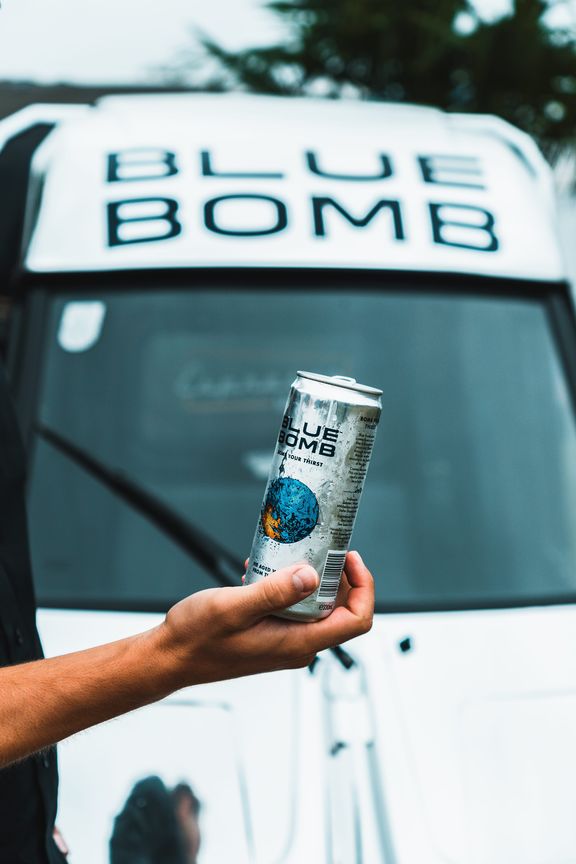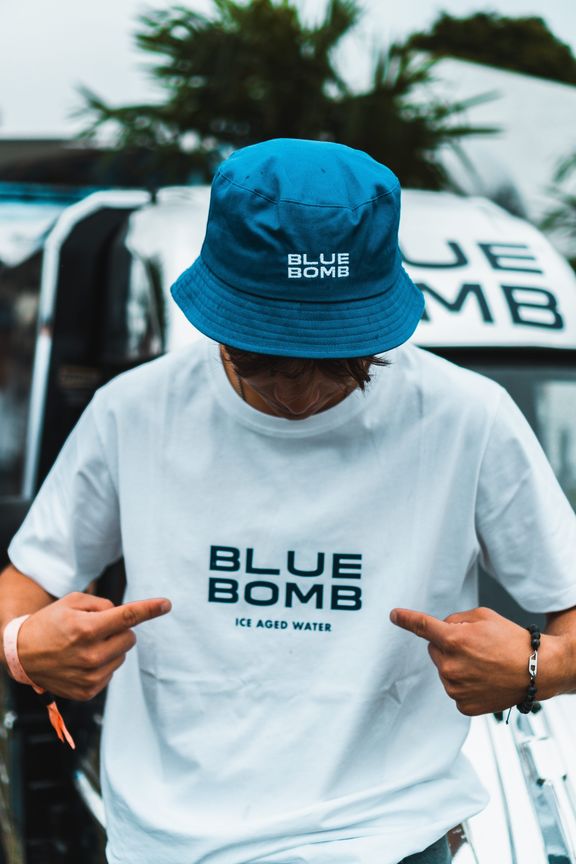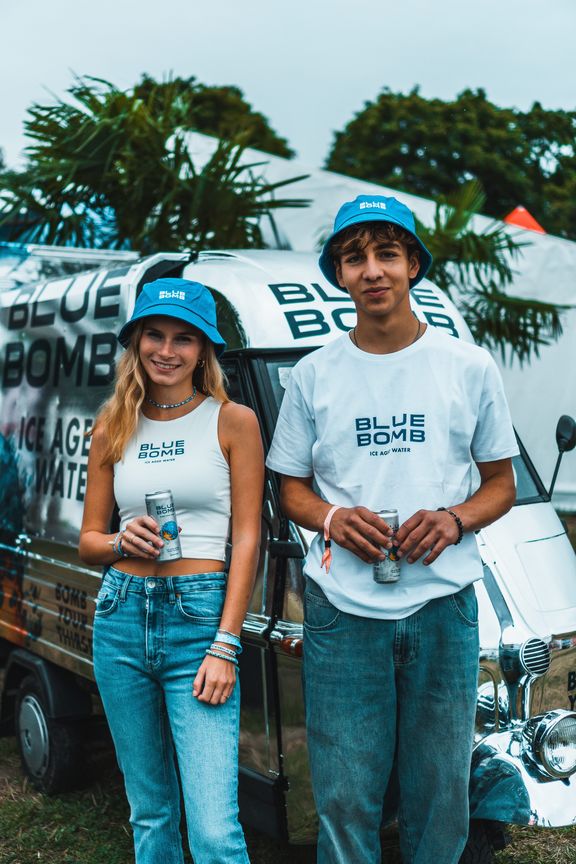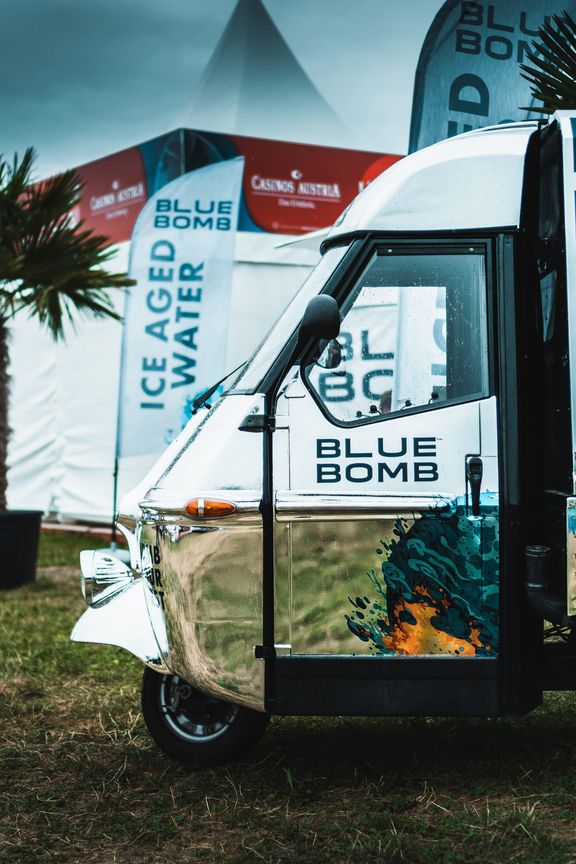 Let's get together
As demonstrated, we know how to shake up a market. There is no idea too outlandish, send us your proposal and we have the imagination and guts to make it reality.