Author

Alexandra König

Published

22 February 2019
Incredible. Action. Imagery.
Red bull Illume is back for more in 2019
The world's greatest adventure and action sports imagery contest is back with exciting changes; higher frequency, new categories and an innovative exhibit tour!
When the first Red Bull Illume Image Quest took place in 2006 it was our mission to shine the spotlight on the often-unsung heroes behind the camera – the photographers who capture the magic. Now more than ten years later Red Bull Illume is the world´s greatest adventure and action sports imagery contest and there has been hundreds of thousands of submissions. So, it is with great pleasure that ZOOOM can share the news: Red Bull Illume is back for more with exciting new changes in 2019!
In light of the globally growing interest in photography and the sheer number of talented photographers, the event will now be hosted every two years instead of three – starting with the Image Quest 2019!

In the same vein, we are also pleased to announce two new exciting categories; the Moving Image category, and the Best of Instagram by SanDisk. Submissions for Best of Instagram by SanDisk are open from 1 – 14 every month from March until June, 2019 and can be entered by tagging @redbullillume and #rbi19submission on Instagram. Submissions for the main contest are open from May 1 until July 31, 2019 and can be entered on www.redbullillume.com. 


The event is always made possible with participation from key partners of course. Official partners for the 2019 Image Quest include Japanese consumer electronics giant Sony, storage specialists SanDisk, software developer Skylum, makers of the artificial-intelligence-powered Luminar 3 photo editing suite and COOPH, photography apparel and accessories.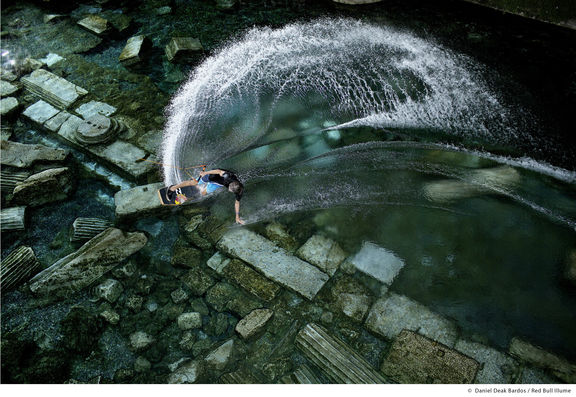 Images seen around the world
A judging panel of 50 photo editors and digital experts will select 55 Finalists, 11 Category Winners and 1 Overall Winner, to be unveiled at the one-of-a-kind Winner Award Ceremony in November 2019. Afterwards, all finalist images will travel to capitals and cultural hubs on three continents in parallel as part of the entire new Exhibit Tour, providing an unprecedented level of exposure.
If you are interested into Red Bull Illume and want to collaborate with the Image Quest 2019 give us a shout – we are happy to share opportunities and will let you know what's involved. If you are a photographer – pro, aspiring pro, or doing it just for fun – get out and start shooting now!