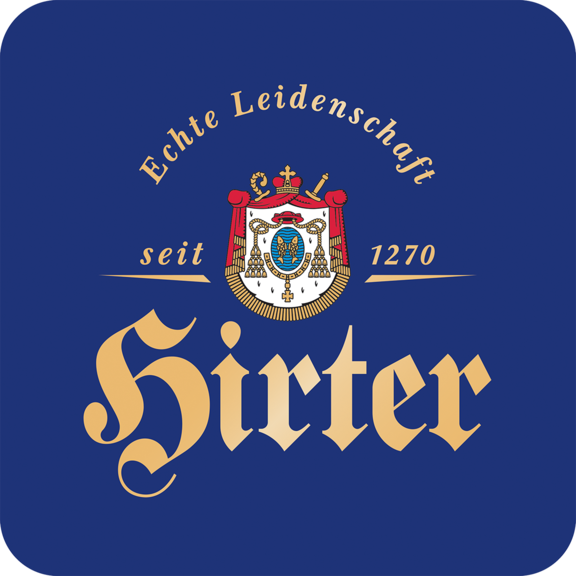 Real Beer. Really Hirter.
The culmination of 750 years
If there's one thing in the world that can bring people together, it's beer. We drink it when we're celebrating, when we're watching sports or not watching sports, we drink it at the top of mountains and again when we reach the bottom. Nobody knows this better than Hirter Bier, Austria's oldest private owned brewery, with the first record of business dating as far back as 1270. Regionality, ingredients, craft and tradition are the 5 values that shape not only Hirter but also their beer.
They approached zooom with the task of updating their websites, bringing them together to create one home for Hirter.
Bringing it all together
In the beginning, Hirter Bier had a website for each sub-brand. Our first task was to strategize a plan for how to unify all of these into one home with a unified look and feel. Our team worked on the back- and front-end development of the website, enhancing the user experience. Not only have we made it easier for customers to use, but also for the company by creating separate log ins so that they only see what is relevant to their brand.
To make sure that everyone was still able to find their favorite beers, we simply redirect people to the new Hirter Bier site from any of the previous links.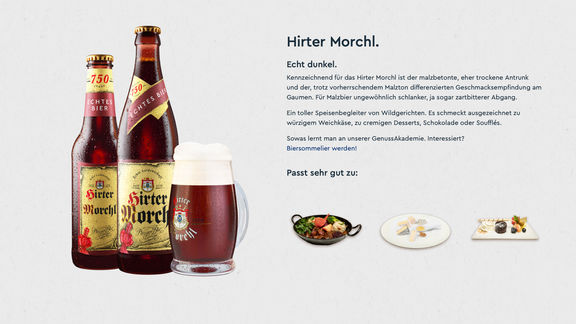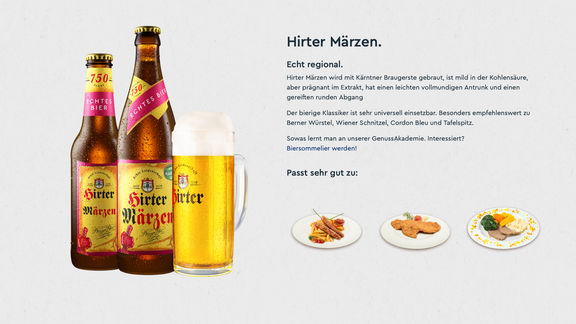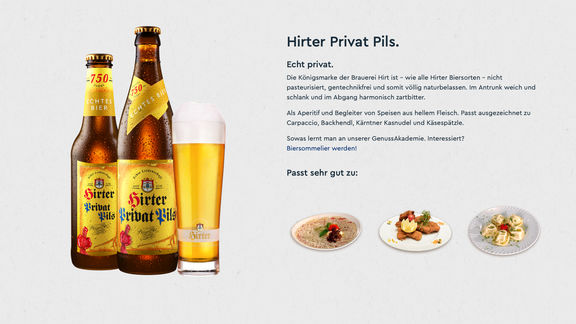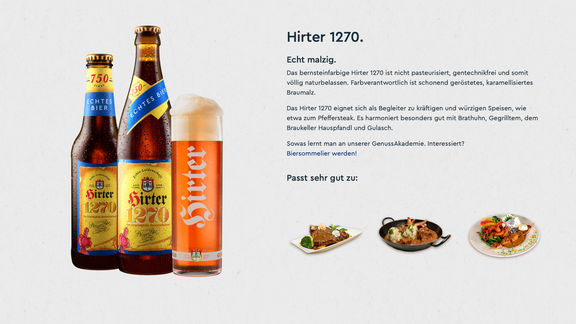 A home for everything beer
All this beer talk has made you really thirsty? Well, after scrolling through the Hirter Bier website and discovering all they have to offer, you're definitely going to want to buy some. A simple click takes you from the main website to their Bierathek, where you can purchase regional goods, clothes, and beer of course! Our team developed the store domain using Magento 2 and integrating the same look and feel we have created throughout their main website.
More history to be made
Our work with the historic beer brand continues with more exciting projects in process, like incorporating multiple languages into each website and the inclusion of franchising. But enough about that, it's time for a beer!