Author

Alexandra König

Published

21 November 2019
RED BULL ILLUME 2019 WINNERS ANNOUNCED
ZOOOM illuminates the LUMEN Museum above the clouds
Whose idea was it to host an event at 2,275m high on a snowy mountain? It could only be the world's greatest adventure and action sports photography competition, Red Bull Illume Image Quest 2019! This year, photographers from every corner of the world gathered at the LUMEN – Museum of Mountain Photography, Italy, to celebrate as the Overall Winner, 11 Category Winners, and Top 60 finalist images were unveiled at the Winner Award Ceremony.
Taking home this edition's grand title of Overall Winner is Ben Thouard with his mind-bending underwater image of Ace Buchan surfing in French Polynesia.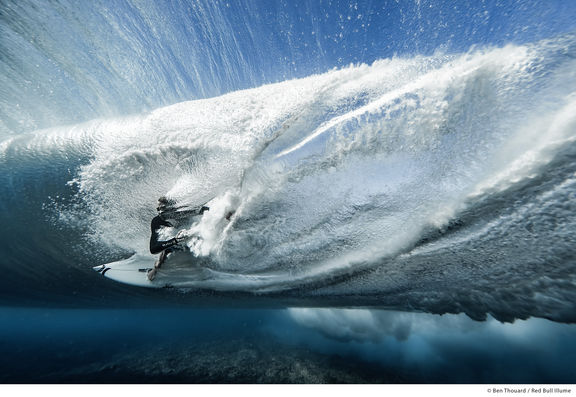 After the ceremony all the award-winning photographers had the opportunity to see their images illuminated on 2mx2m lightboxes outside of the LUMEN Museum, marking the opening night and first stop of the global Red Bull Illume Exhibit Tour 2019.
The premiere of the Red Bull Illume Global Exhibit Tour 2019 open on December 11, 2019, at the unique architectural work of art Hangar-7 in Salzburg, Austria. The next stop of the Red Bull Illume Exhibit Tour 2019 will be down in the magical valley of Bruneck, South Tyrol, Italy.
To feast your eyes on the rest of the winners and keep up to date with the exhibition tours stay tuned to redbullillume.com.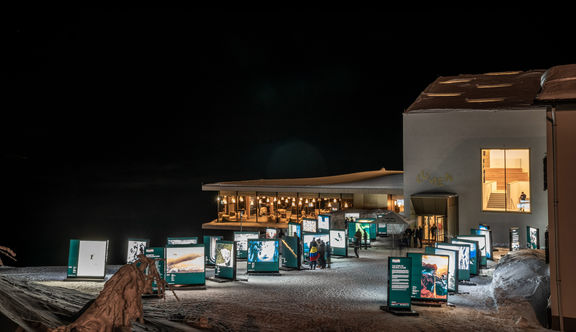 2019 PHOTOBOOK
Along with the exhibit tour, the Limited Edition Red Bull Illume Photobook went on sale. The hardcover book features 260 of the most unforgettable action and adventure sports image submitted to the Image Quest 2019. Only 4,000 copies are available, each individually numbered and stamped, including a SanDisk Ultra SD Memory Card with the Moving Image Category videos and the full Luminar 4: Creative Photo Editor suite.
Order the photobook now!