Author

Jon Parker

Published

02 May 2023
Submit your best images now
Submissions are open to the seventh edition of Red Bull Illume
Red Bull Illume Image Quest is back in 2023 for its seventh edition and submissions are open now until July 31. Building on the success of the previous editions, the world's greatest adventure and action sports imagery contest returns to shine the spotlight on the often-unsung heroes behind the camera – the photographers who go to the most extreme lengths possible to create images that grab your eye and capture your imagination. The contest celebrates the work of the creators and tells their stories by presenting their work across the world. Content creators can submit their work now to redbullillume.com and on Instagram.
Red Bull Illume is particularly close to our hearts as the legendary imagery contest was founded by our founder Ulrich Grill back in 2006 and is one of our longest running events. In the past editions we have reached millions of contacts across the globe. We had thousands of submissions from photographers from over 100 countries. We organize every facet of the contest, from conception, to administrating the submission & judging process, global communication, to the show-stopping award ceremony and breathtaking exhibitions. Red Bull Illume has zooom input from A-Z.
Seventh time lucky
Seven is a lucky number for some, we hope that the seventh edition of Red Bull Illume will be special for the participants and everyone involved. Will Saunders, winner of the previous edition in 2021 says entering is a great opportunity. "Winning was beyond special and I would encourage everyone to check out Red Bull Illume and submit your photos. You never know. I never thought this would happen."

This edition there are 10 categories that encompass all aspects of the genre, from lifestyle to unbelievable action moments. There are categories that celebrate artistic innovation and creative post-production as well as raw untouched images. There is also a category for emerging talent up to the age of 25.

There are eight photo categories which are entered on redbullillume.com from May 1 – July 31, 2023 and judged by an international panel of 50 editors and photo experts. In addition, there are two Instagram categories, Photos of Instagram and Reels of Instagram which are entered with the tags @redbullillume and #rbi23submission from May 1 – May 31, 2023 and are judged by the community in June 2023. They give a platform not only to photographers but also to passionate videographers.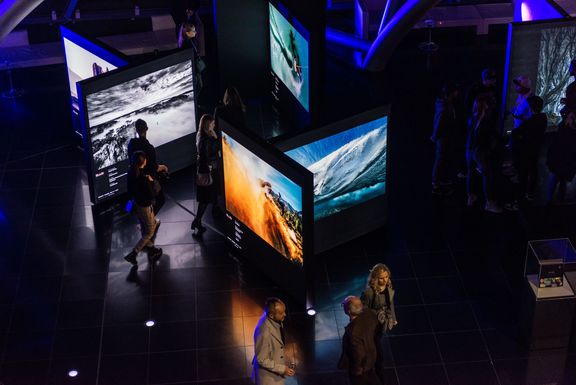 International prestige and recognition
So, what's in it for the participants? Well, actually a lot. Firstly, there is the recognition that only comes from peers. The judging panel is a 50-strong panel of industry experts, so to get far is a seriously impressive feat. To go further and to win is to gain prestige and exposure from both their peers and the wider world. Secondly, they get your hands on the coveted Red Bull Illume trophy, a physical memento of excellence, given out at the legendry award ceremonies where we celebrate the passion and the hard work from the winners. Thirdly, the connections a creator can make at Red Bull Illume can be priceless. Past winners and finalists have gone on to do massive things within the adventure and action sports industry.
Ulrich Grill, the contest's founder, says: "Red Bull Illume is the pinnacle of adventure and action sports imagery. Anyone who shoots adventure and action sports should enter! It can be a life-changing opportunity which can help establish your name and launch your career."

Submit Now!
So, what are you waiting for? The contest is free to enter and open to everyone – it doesn't matter if you're an aspiring amateur, a seasoned pro, a social media enthusiast or a videographer – it's now on you! Get out there, start shooting and submit – we look forward to seeing your images for the seventh edition of Red Bull Illume Image Quest.

Head over to redbullillume.com to find out more about the contest.
© Kristiyan Dimitrov Markov / Red Bull Illume