Author

Siobhaun Hieber

Published

16 March 2021
Dramatic new Route for Red Bull X-Alps 2021
The Race Returns for its 10th Edition
The world's toughest adventure race is back in 2021, marking its tenth edition of non-stop hike and fly action. Red Bull X-Alps is the biennial race that sees over 30 world-class athletes from around the world make their way through over 1,000 km of beautiful, but treacherous, alpine terrain to reach the finish line. The race has proudly been organized and executed by zooom since the very first edition in 2003, with our teams ensuring that everything is taken care of: Planning and organization, logistics, media and PR, partner liaison (with big brands like Salewa, Suunto, and more), CI, all content creation as well as website and Live Tracking development. This year will see 33 athletes from 17 nations cross over a straight line of 1,238 km, the longest route in history - and we will be there to capture and share every single moment with you!
A Route to Remember
The new route has a few surprises in store, but what else can you expect from 10th edition of the world's toughest adventure race? Red Bull X-Alps 2021 will still start in Salzburg, Austria, and includes 12 Turnpoints in 5 different countries (Austria, Germany, Italy, France and Switzerland) and passes through Mont Blanc, and here comes the twist (or shall we say turn…): The athletes will circleback to Austria for the final Turnpoint in Zell am See. At 1,238 km, it is the furthest distance ever and the new out-and-back format adds an exciting dimension to the race. For the teams taking part, it promises to be an incredible challenge of body and mind.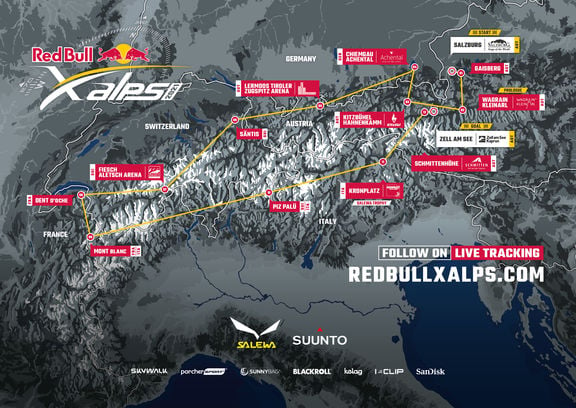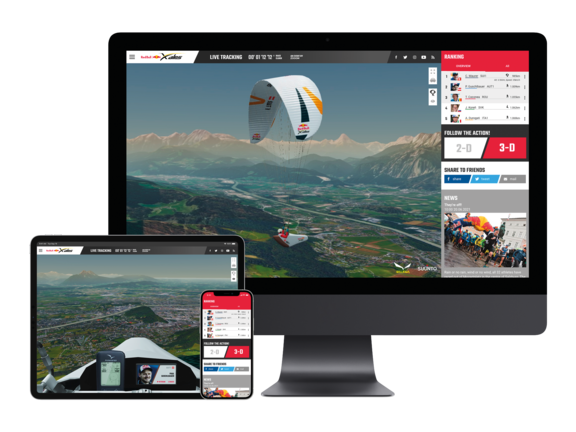 Addictive Action You Can Follow
Hiking and flying for nearly two weeks is not something everyone can do, but how else are you supposed to follow the race? Well, that's why we created Live Tracking, which makes it possible for you to follow the athletes in real-time during the race. You can do it from anywhere, like the comfort of your couch or on the sneaky web tab you keep open during work, or even during your very own adventure. You never have to miss a single moment with Live Tracking - the best way to follow the race. But be warned: it's highly addictive.
Team up, partner
We're always excited to join forces and collaborate with new partners for everything from activations, to accessories, Turnpoints, and other unique opportunities. Reach out to us and find out how you can become a partner of the world's toughest adventure race, Red Bull X-Alps 2021.
Find out everything you need to know and stay up to date with the announcements and events on redbullxalps.com.