Author

Tarquin Cooper

Published

25 August 2022
Red Bull Illume continues its tour
Global Exhibition
Red Bull Illume has been going for over a decade and is one of our longest-running events. Since it started in 2006, we have managed every aspect of the adventure and action sports imagery contest and every edition the quality of the winning images just amazes us. So it's great to be currently organizing the global exhibit tour, which showcases these incredible shots to the wider public and shines the light on the photographers who go to the most extreme lengths to capture the perfect image.
Next stop: Berlin
Since the winners of the sixth edition were revealed uniquely last December during a week of live announcements, the 56 best images have been touring the globe as a must-see illuminated exhibition. Displayed on innovative 2x2m lightboxes, the images will next be on show during Berlin Photo Week, September 2nd to 4th. It's a huge honor to be part of Berlin Photo Week, which celebrates the best contemporary and traditional photography across different genres. A guest speaker at the event will be the category winner Carolin Unrath, whose black and white shot of a surfer about to board a train on the Munich subway won the Lifestyle by COOPH category.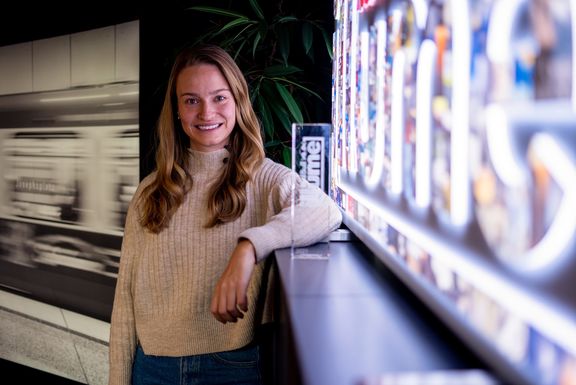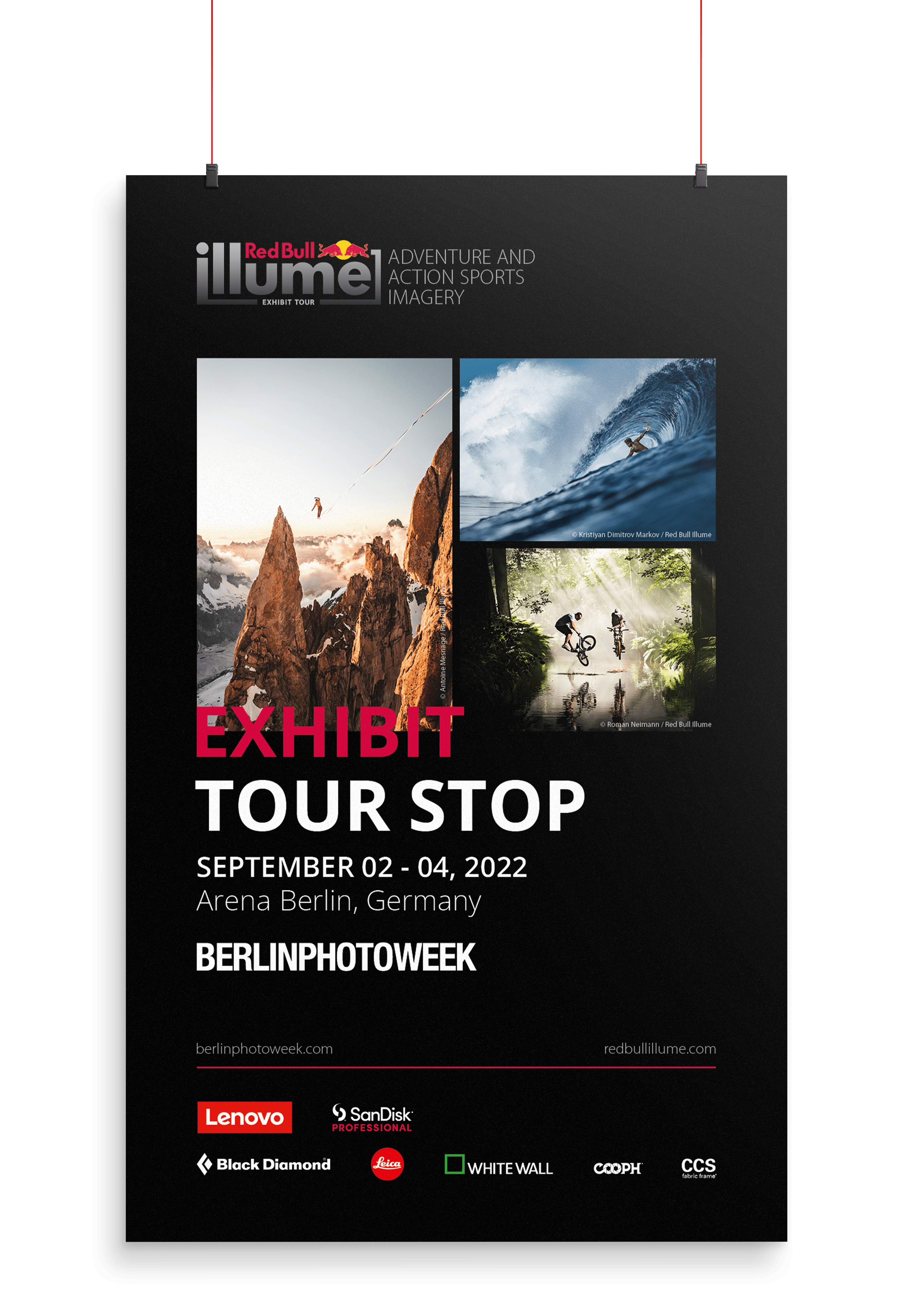 Future Venues
Hosting exhibitions in parallel at different venues is possible thanks to the one outdoor and three indoor lightbox sets provided by the German manufacturer CCS Fabric Frame. This allows us to present the images to as many people as possible in different countries.
As part of the long-term partnership between Red Bull Illume and SES Spar European Shopping Centers, the exhibition travels throughout their premium shopping destinations across Austria, Croatia, Slovenia, Hungary and Italy. Until the beginning of 2023, there will be eight more tour stops including EUROPARK Salzburg and HUMA ELEVEN in Vienna.
The images will also be on display in KTM Motohall in Mattighofen, Austria in October. The museum is a massive celebration of the history of Europe's biggest motorcycle manufacturer, with exhibits and displays to enthral every motorcycle fan.
In December, the exhibition moves onto the famous Austrian winter resort of Tiroler Zugspitz Arena. Situated on the Austrian side of the Zugspitze, Germany's highest mountain, the resort will host the images all winter.

International management
The global tour kicked off in the US with an outdoor exhibition in Aspen Snowmass right after the winners were announced. It then came to Europe, touring Italy, Hungary, Slovenia, Croatia and Austria. The upcoming tour venues illustrate Red Bull Illume's diverse appeal among photography and outdoor sports communities all around the world. zooom services include every element of event management from international logistics and shipping to campaign communications and content creation.
Interested in hosting a Red Bull Illume tour stop? Send us your request here.