Author

Siobhaun Hieber

Published

23 February 2022
Red Bull Illume celebrates global reach
The Global Contest
The mission of Red Bull Illume is simple: Shine a spotlight on the people behind the lens; the unsung heroes that capture magic. The adventure and action sports imagery contest is always free to enter and open to all photographers, professional or amateur, and aims to honor the hard work and dedication of the people who are willing to go to extreme lengths to get the shot.
For the sixth edition, our events team wanted to make an even greater impact and give the winners some serious global reach. It was also important to create a ceremony that could still take place during a time where hosting largescale events might not be possible. So, we decided to redefine the way awards ceremonies can happen, switching from a single night in one location, to a week-long festival streamed from all over the world on Instagram Live on the @redbullillume account.

Unveiling the numbers
There was a 95,9% increase in Red Bull Illume's reach on social media alone thanks to the quick-thinking and creativity of our communications team. This time it wasn't only their fans who were getting involved, but photography, sports and mass media were on the scene too. The winners' images were featured in online and print magazines as well as newspapers all around the globe. Red Bull Illume Unveiling Week was a truly global event, reaching 576,985,274 contacts in owned, shared, and earned media - which is 74,5% more than in the previous edition.

The most impressive thing about these numbers? Well, it's the fact that it was not only an incredible success for Red Bull Illume as a brand, but that it enabled fans, photographers, Red Bull countries, and the event's partners to fully engage and be a part of this one-of-a-kind contest. That's something we believe is worth celebrating!
© Will Saunders / Red Bull Illume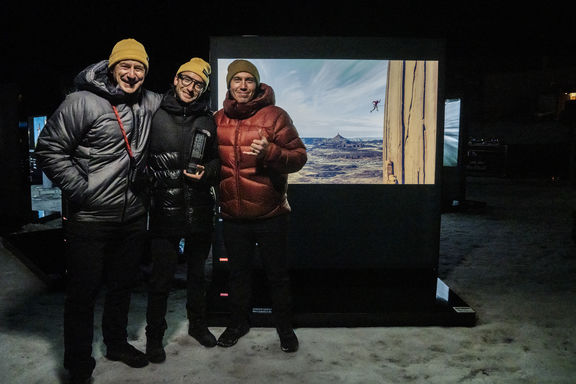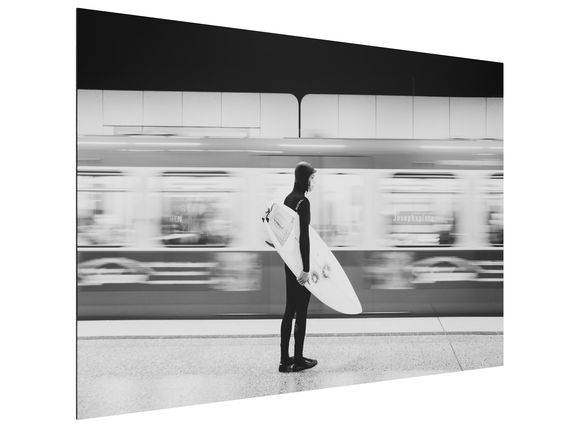 See the results
The story doesn't end there, because these images are making their way around the world in the Red Bull Illume Global Exhibit Tour, which was kicked off in Snowmass Aspen, CO, USA right after the winners unveiling. The Indoor Exhibit is currently touring Europe in the premium SES Spar European Shopping Centers with stops in Austria, Croatia, Hungary, Slovenia, and Italy. The images will once again also be on display at Hangar-7, the one-of-a-kind venue in Salzburg dedicated to historic aircrafts and F1 cars, from March 10 until May 8, 2022. The unique exhibitions are all free to visit and open daily during the venues' opening hours. This is just a few of many stops planned, so make sure you check out redbullillume.com to find out when there's one near you.
Another first for this edition of Red Bull Illume is that you can now own a high-end print of the winning images and turn your home into an art gallery! The limited-edition prints by WhiteWall are just one more way to experience these unbelievable images, check out all available prints here.
What if you can't choose one image? Well, then the limited-edition Red Bull Illume photobook is perfect for you, because it has all the top 256 images from the contest in one premium coffee-table book and you can get it here.
© Carolin Unrath / Red Bull Illume