Author

Tarquin Cooper

Published

01 July 2022
Application phase starts now
Red Bull X-alps gets a start date
Organizing every detail of the world's toughest adventure race begins almost the moment the clock stops on the previous race. As athletes rest and recover, attempting to put their bodies back together again after the two week endurance ordeal, we're already quietly looking ahead to the next race. That will be the 2023 Red Bull X-Alps. This month we announce the start dates. It will officially kick off with a Prologue on June 15, 2023, with the main race starting Sunday June 18, finishing almost two weeks later, on Friday June 30, 2023.

applications open now
Now, on July 1 applications to enter officially open on redbullxalps.com. Entries are open until August 31. A rigorous selection process is then held before the lineup of approximately 30 athletes is revealed in mid-October 2022.
"We are really excited to reveal next year's start date and begin the process of athlete selection for the 2023 race," says Red Bull X-Alps co-founder Ulrich Grill. "A June start date is the best time to run the race," he adds. "The long daylight hours of midsummer are an important safety consideration. It means athletes have the best chance of maximizing their distance during daylight hours, whether hiking in the mountains or flying by paraglider."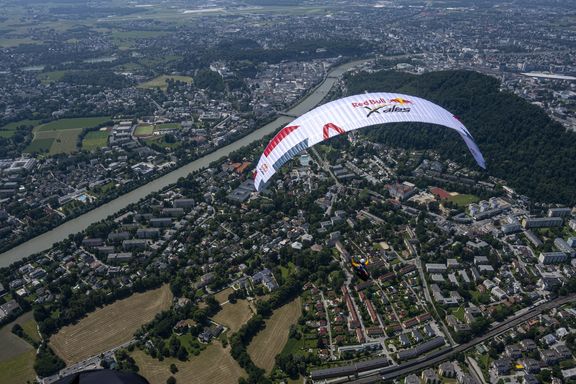 20 year anniversary
This edition of the Red Bull X-Alps will be special for us all at zooom. It's 20 years since the race was founded in 2003 by the adventure sportsman and pilot Hannes Arch and his friend, zooom CEO Ulrich Grill. The race has been a huge success, kick starting the 'hike-and-fly' phenomenon, driving innovation among outdoor and paragliding brands to design lightweight high-performance gear.

It has also been a huge hit around the world, attracting a massive global fanbase. Like the Tour de France, spectators often plan their vacation around the race, following the athletes across the Alps as well as spending every day for nearly two weeks watching the action via our unique and state-of-the-art Live Tracking feature on redbullxalps.com.
The next milestones
zooom productions manages every facet of the Red Bull X-Alps, from event organization to sponsorship to media production. The next milestone will be announcing the athletes in October. The route, which contains some surprises each edition, will be unveiled live on March 15, 2023.

The Red Bull X-Alps is the ultimate test of body and mind. Anyone thinking of entering the race is required to prove they are not only a world-class adventure athlete capable of running ultra-distances in the mountains, day after day with a heavy pack. They also need to be one of the world's best mountain paraglider pilots, capable of safely flying cross-country in rough conditions when their body is exhausted.