Author

Siobhaun Hieber

Published

31 March 2021
Disrupting the Sports Industry with Schöffel
Joined forces for the outdoors
If you think outdoor, you think Schöffel. As the officially oldest outdoor apparel brand on planet earth, the family-run business from Schwabmünchen has been around since the forefathers of mountaineering wrote history – often using one of their products. Famous for unrivaled quality, functionality and fit since 1804, Schöffel has stood the tests of time and continues to empower people from all walks of life to have unique experiences in nature. In 2020, the mountain sports brand entrusted zooom with the task to continue their success story and help them extend it into a completely new market.
Building success from the ground up
For us here at zooom, it all started with a question – how to pay tribute to the Schöffel legacy and make the brand fit for an entirely new segment at the same time?
Knowing how important it is to get things right from the very start, we began with a solid foundation: our team of strategists, concept developers and art directors reworked the brand strategy, CI, logo and font, while our in-house photography experts developed a unique signature style for the brand. Having all the building blocks ready, we went on to assemble them for our strategic showpiece, the new Schöffel brand campaign.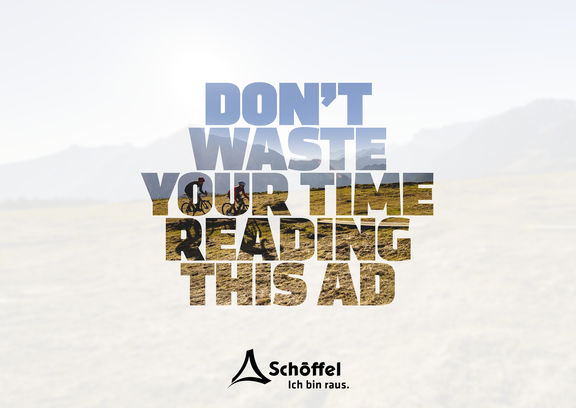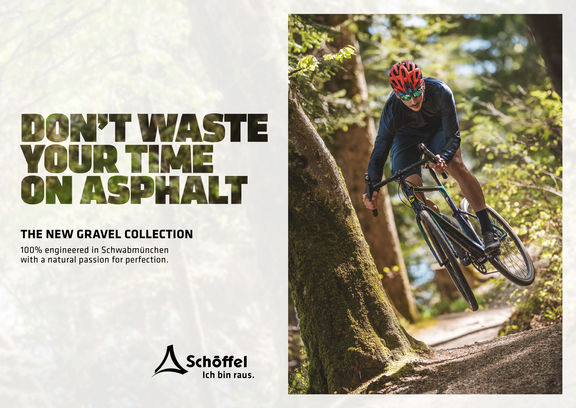 Legends don't waste time
Featuring legendary athletes Gerlinde Kaltenbrunner, Benni Raich, Ralf Dujmovits and Roman Rohrmoser, just to mention a few, our campaign delivers a timeless message that has never been as topical as today: DON'T WASTE YOUR TIME. Weeks of shooting video and photo content took us from pre-sunrise mornings to caffeinated nightshifts, from urban outskirts to deserted mountain passes and all the way up freezing cold peaks.
It was fun, it was wild, and we can't wait for the campaign to hit the on- and offline world, hopefully paving the way for many more centuries of success for our dear friends at Schöffel!