A good beard is never bad
communication with the right trim
When Braun, a Procter & Gamble company that's been in business since 1921 came to zooom, they were looking for a fresh, authentic way to engage the youth and lifestyle market. Having strong awareness amongst older demographics, but little relevance for younger markets, they needed a new look, a new feel and a new communications strategy.
One of our key achievements with Braun was the innovative 'Shave Your Wave' campaign. Using eye-catching graphic design to grab the consumer's attention, we established a need for consumers to use Braun products to help shape their own identity. The clever print ads evolved into the 'Shave Your Style' campaign, leading to many more Braun and zooom collaborations for years to come.
zooom has consistently delivered outstanding communication, on target across all relevant touch points. Teamwork with zooom has been essential. They're versatile, nimble, creative, so we are not surprised that our work with them has delivered excellent business results.
José Carlos González-Hurtado, COO Braun, Frankfurt, Germany
Big ups from the big kids
Among the countless pieces of media produced for Procter & Gamble each year, zooom's Braun cruZer3 campaign picked up the Procter & Gamble Brand Building Award; no small feat considering the vast competition!
As scored by the consultants Milward Brown, zooom's 2006 TV commercial for the Braun cruZer3 campaign was scored as the brand's most effective TV commercial ever.
Shave Your Style
Content marketing has long been a thing – but right about the time it became a thing, we launched Shaveyourstyle.com – a niche content hub based entirely on beards. While appetites for women's beauty and grooming tips had long been satiated by magazines like Cosmo, Elle, or the like, men's grooming was largely ignored. So our website was a major hit – enough that Braun bought the business from us outright in 2013.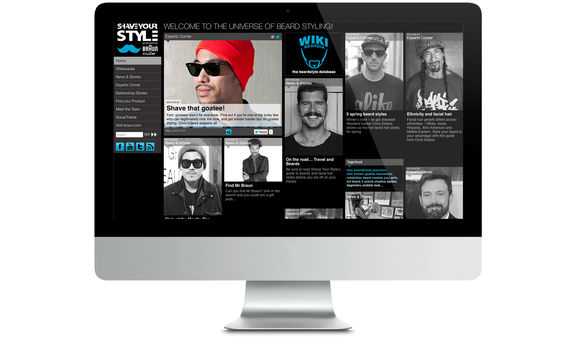 The Battle of The Year
Identifying a key target market in young urban males for their new Braun Cruzer multi-use trimmer, the company needed traction in a non-mainstream niche; the world of competitive breakdancing. The b-boy scene, where style and individual identity helped performers and competitors stand out from the crowd was a natural fit. For those ready to make bold decisions about how they styled their beards, the Braun Cruzer and the B-Boy scene were the perfect match.
Braun fully embraced the B-Boy community and even went as far as becoming the headline sponsor of the community's main event: The Battle of The Year dance competition. Why did it work? The participants and fans actually used and wanted the product. It was a lesson in authenticity.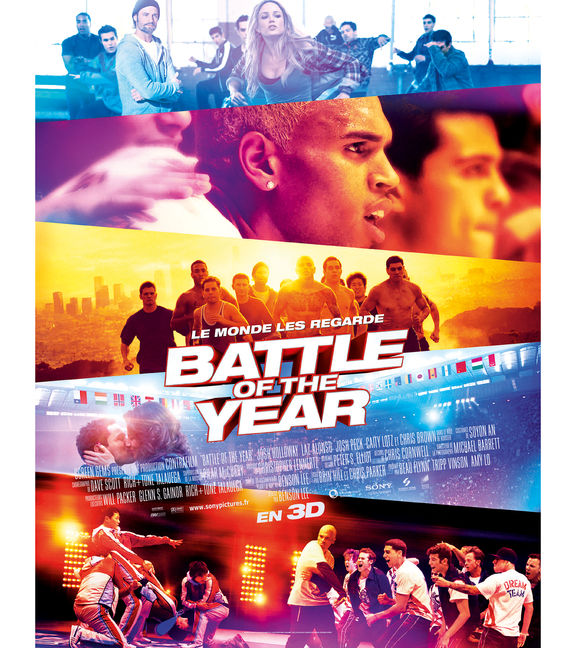 From TV to cinema
Braun's Battle of the Year wasn't just a dance competition. Thanks to Sony Pictures, it became a real Hollywood Movie. OK, we didn't win any Oscars, but when you get the opportunity to be involved in a feature film, you take it! The Battle of the Year starred Josh Holloway from Lost, rapper Chris Brown and a cast of other characters on their journey to the world's biggest breakdance competition. And yes, there was some premium product placement.
Yeah, we know Til
As a testimonial for Braun products, German actor Til Schweiger helped us make Braun's former image even sexier in 2009. What better way to get some attention than with one of the most famous faces in the German-speaking film scene?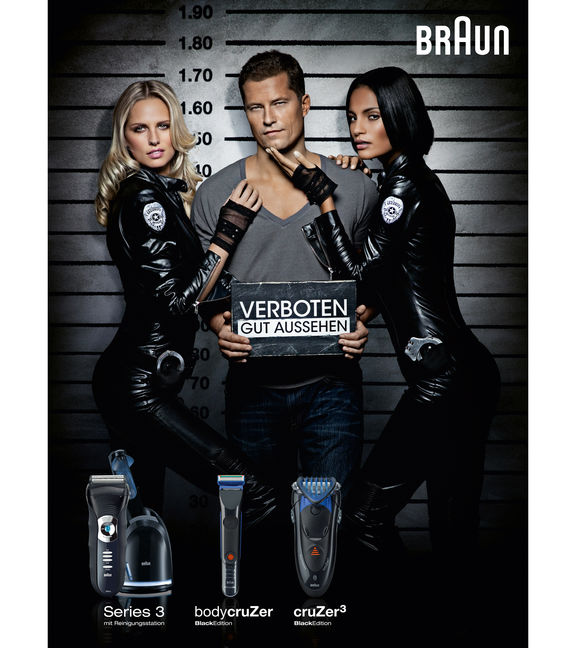 MAKING BRAUN'S BUSINESS BOOM
At zooom, we do more than sports – we help globally relevant brands find new audiences in different and creative ways. For this, there's no better case study than Braun, the decades-old Procter & Gamble personal grooming brand – and our work with them won us P&G's Brand Building Award.
LET'S GET TOGETHER
We're full of ideas and ready for any challenge; no matter how big or small. Jump onboard and together we'll make great things happen.
You in?