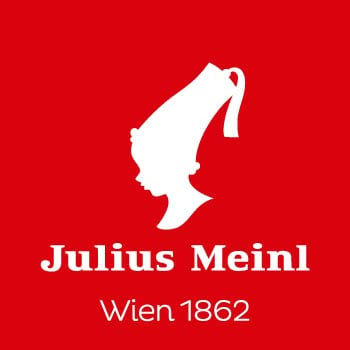 Project

Campaign

Client

Julius Meinl Coffee
Julius Meinl Coffee And Zooom
On an auspicious day in the year 1877, Julius Meinl II revolutionized coffee roasting, making his family name synonymous with exceptional coffee creations. Nearly 160 years later Julius Meinl Coffee is one of those brands every Austrian knows, no matter pre-schooler or retiree. Famed for their uncompromising quality and their connection to the Viennese coffee house culture, you are most likely to enjoy their products at a fancy restaurant after dinner or sided with a sacher cake, watching people walk by in the old city.
A Caffeinated Cooperation
As the leading premium brand in HORECA, active in more than seventy countries and well rooted in national and international food retail, Julius Meinl Coffee reached out to zooom in order to modernize and grow their brand. Starting with a national brand campaign in their home market Austria, our ambition is no less than to position Julius Meinl Coffee at the top of every coffee lover's mind.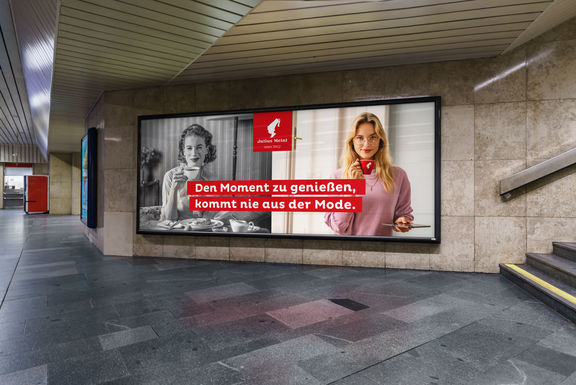 Reaching Our Target Groups
Our first campaign for Julius Meinl Coffee consists of several layers, all centered around a core creative insight about the unique brands history and it's current marketing goals. Based on our communication strategy and target group analysis, the campaign was translated into all relevant channels, resulting in several static and animated Assets. You can explore a little selection of those right here on our Homepage. Each campaign asset has been optimized for it's particular media placement: 16/1 Billboards, Rolling Boards, (digital) City Lights and, of course, social media channels like Pinterest, facebook and Instagram.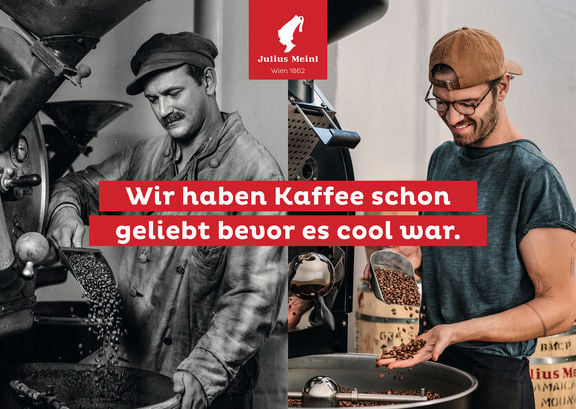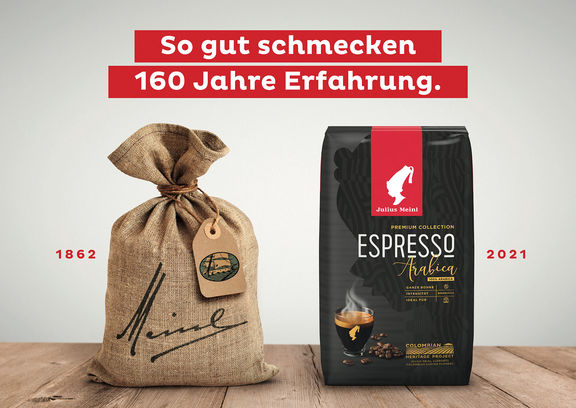 Our Hot And Aromatic Campaign
The three main visuals of our campaign have been crafted from scratch by our creatives and were shot by our photographers in the course of two days in two stunning locations within Austria's beautiful capital. If you're among the two million inhabitants of Vienna then you've probably already seen them pop up somewhere close by. We are more than delighted about the first results of our collaboration with Julius Meinl Coffee and look forward to the smell of their delicious products lingering in our office for many more years to come!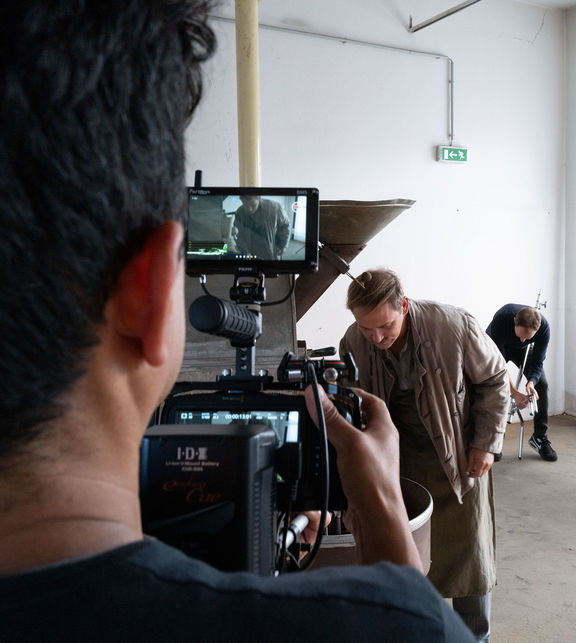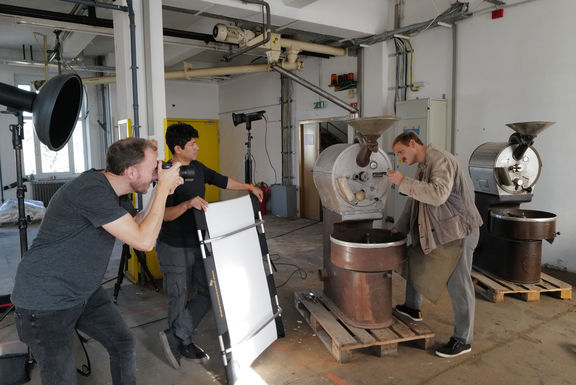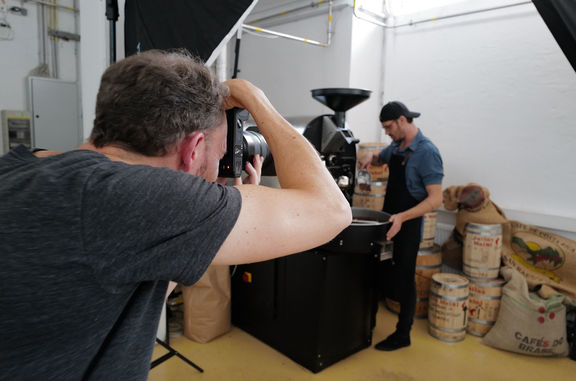 LET'S GET TOGETHER
We're full of ideas and ready for any challenge; no matter how big or small. Jump onboard and together we'll make great things happen.
You in?