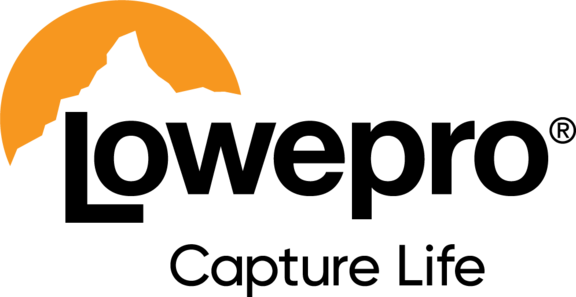 REJUVENATING A BRAND
Repositioning the world's largest camera bag manufacturer comes with a lot of baggage. How do you stay true to the rich heritage of this North Californian brand while rejuvenating it at the same time?
We started the process with an in-depth analysis of Lowepro's brand equity, its customer segments, communication tools, and competitive landscape. To support our research, we held in-depth interviews with stakeholders in key markets as well as a two-day brand equity & positioning workshop at our client's headquarter in Petaluma.
capture life
Based on these results we adapted Lowepro's brand equity and condensed it to the new global tagline "Capture Life". This phrase is easily understood around the world and encapsulates the USP and aspiration of the brand: While the word 'capture' reveals Lowepro's primary focus on producing camera bags, the word 'life' brings across the explorative nature and appreciation for the Great Outdoors of its legendary founder and dedicated staff.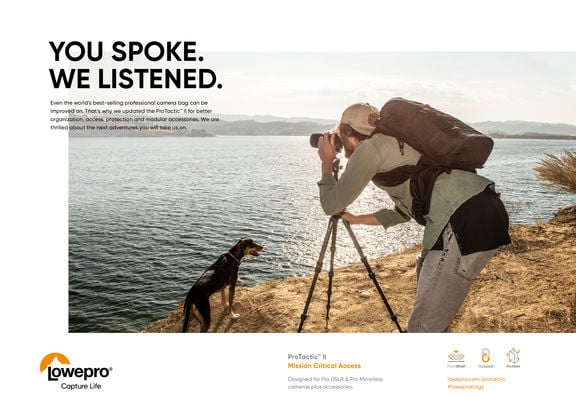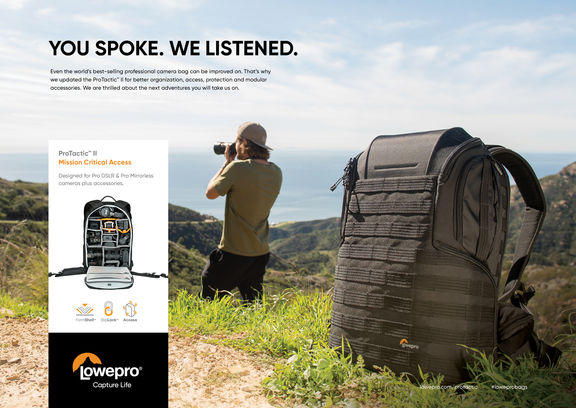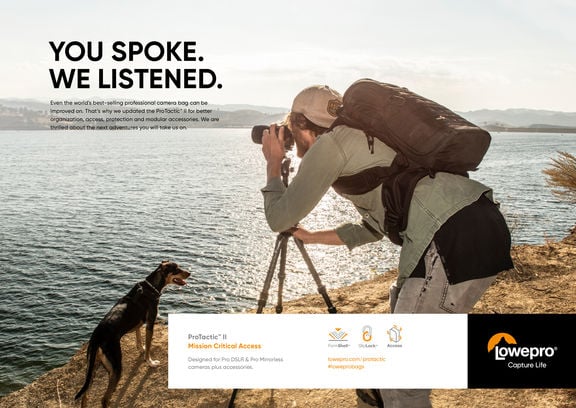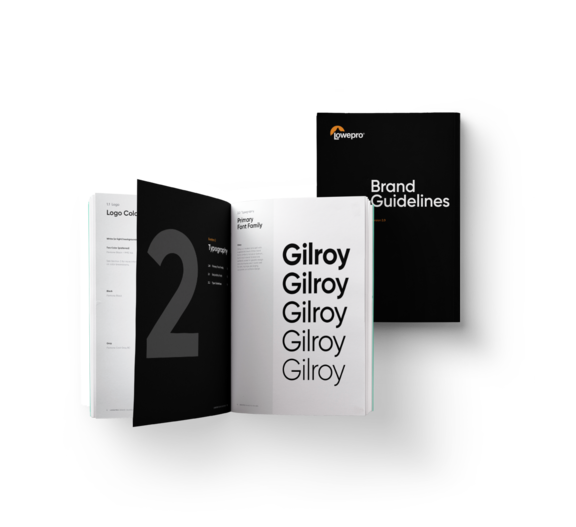 The best thing about memories is making them
We headed out to a lake North of LA for a one-day photo shoot. This enabled us to create a distinct look & feel and develop detailed photo guidelines so that Lowepro's brand ambassadors and social media managers can easily recreate the look at upcoming photo shoots.
Lowepro's New Line
In 2021, the brand knew they could once again trust zooom to bring their idea to life with the launch of their GreenLine initiative. Kicking off with the new PhotoSport III, their first series of photo-hiking backpacks made using at least 75% recycled materials or more. The backback protects your gear, the places you shoot, and sets a new milestone for all of their future products.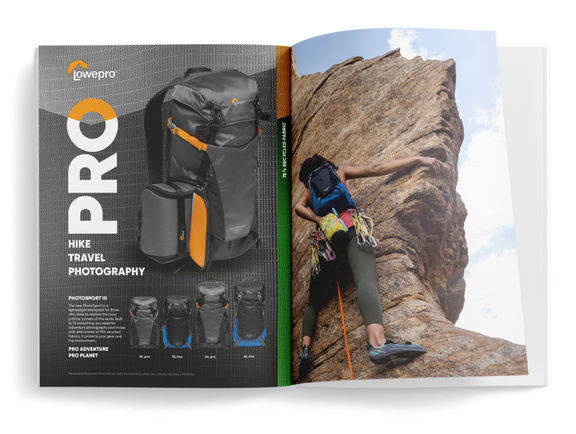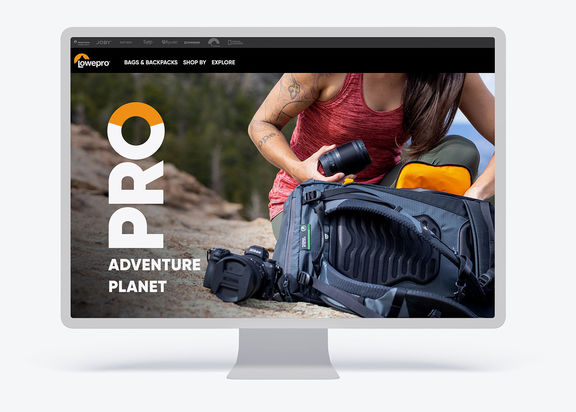 Pro adventure. Pro planet.
Any active photographer will tell you that being passionate about the outdoors goes hand-in-hand with wanting to protect it, because you can't be pro adventure without being pro planet. Our team was responsible for bringing this philosophy through in concept and final executions; from a go-to-market strategy, to the look & feel, to final print and video executions. The PRO campaign also came to life on their global website, social media and out-of-home. The PhotoSport III is just the first backpack to be released with Lowepro's GreenLine design initiative, with many more to come very soon.
LET'S GET TOGETHER
We're full of ideas and ready for any challenge; no matter how big or small. Jump onboard and together we'll make great things happen.
You in?