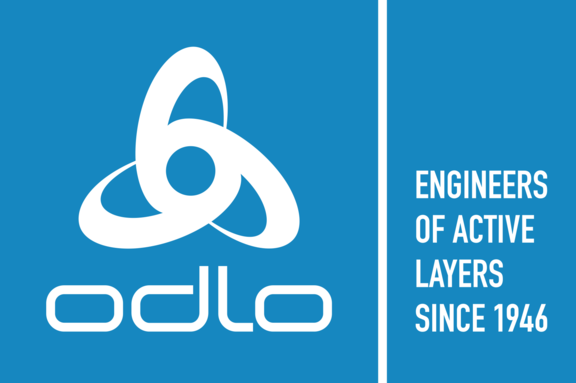 Project

Branding & Campaign

Client

ODLO

Web

odlo.com
Zero excuses - Fall/Winter 2019 campaign
Make your inside count
The ODLO Fall/Winter 2019 campaign gives people #zeroexcuses to not be active with our concept idea: It's what's inside. We took to the snowy outdoors in idyllic locations such as Italy, Switzerland and Austria to shoot everything from cross-country skiing to snowshoeing, skiing, cycling and hiking. With everyone geared up from head-totoe in ODLO's latest innovations, performing at their best came naturally. The updated look and feel combined with a unique font and logo design enhanced the products' key benefit, reiterating the idea that it's what's inside that counts.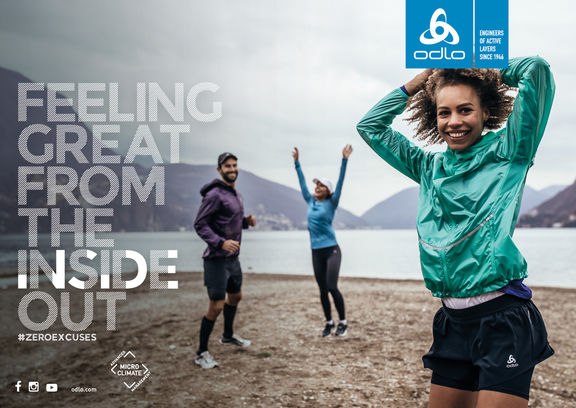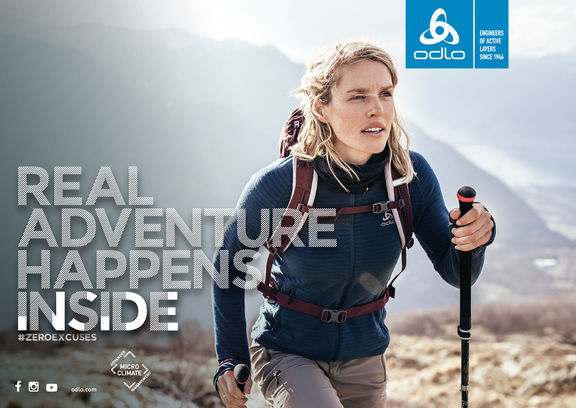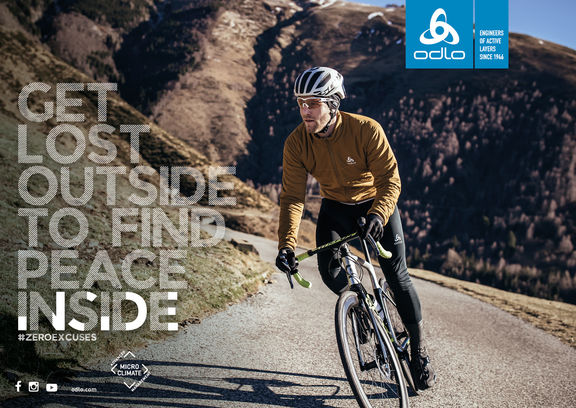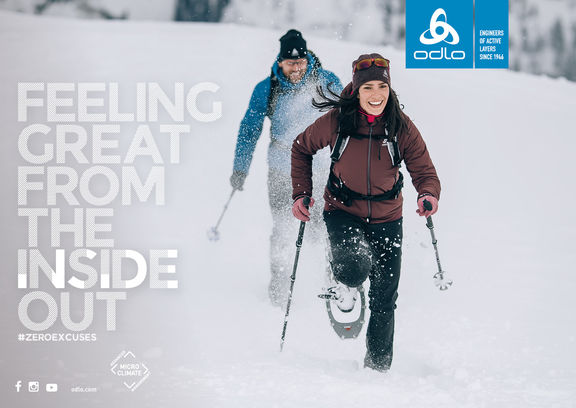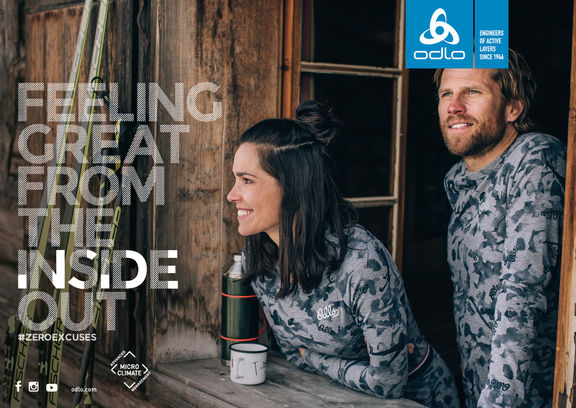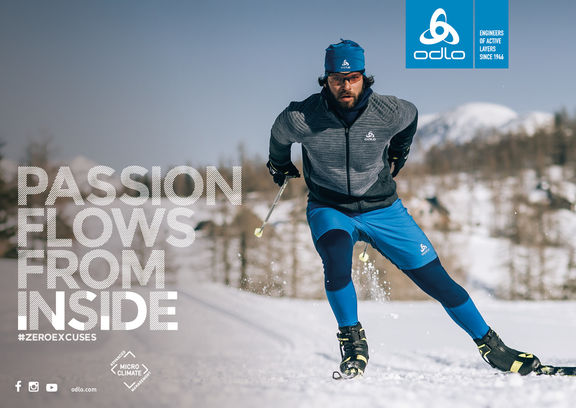 It's all about the perfect micro climate
Wearing too much is the number one mistake in winter. It may be cold outside, but loading up with garments and then sweating through your gear will make your day clammy and miserable. The ODLO solution is simple. The right layering system manages both, body heat and moisture to increase comfort and performance - whatever the conditions. Therefore Microclimate Management is the key to physical comfort. First we came up with a nice icon design to represent this new technology. Furthermore we created a futuristic approach to explain the main features of the layering concept using elements of lifestyle video mixed with 3D renderings.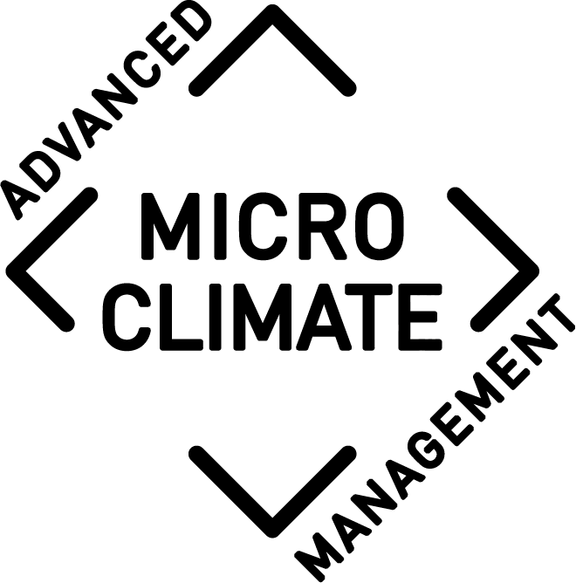 Going into details
The ODLO FW19 key technologies like Ceramiwarm, I-Thermic, N-Thermic, S-Thermic and Yakwarm assure the right thermoregulation during activities, no matter the activity level. Like in previous campaigns, it was essential to us to showcase these technologies with simple but technical 3D renderings.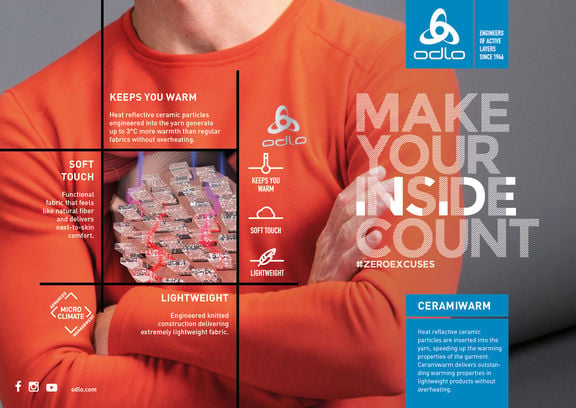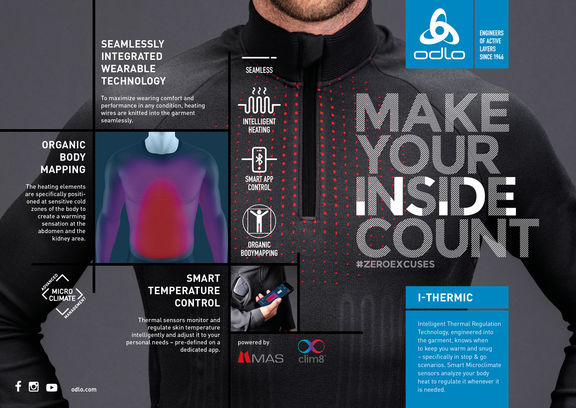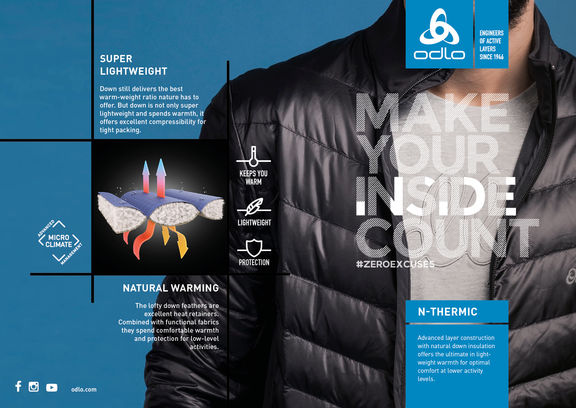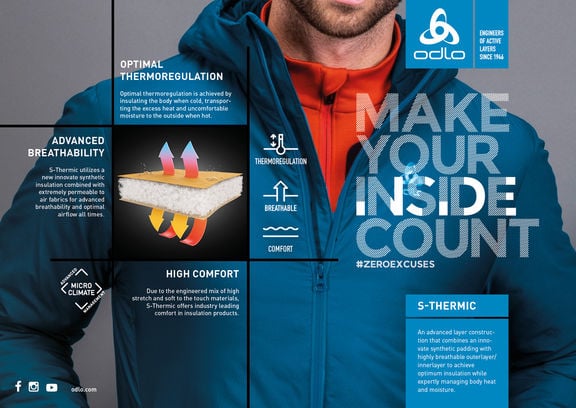 The perfect look
What would be a brand-new collection without a nice physical look book? A look book shooting is one of our favorite parts, especially because we can use our own in-house photo studio in Fuschl. A strong shooting concept, a great outfit collection, mixed with the cool look of our models and some nice music sounds is the key to a productive photo shooting. The result? See for yourself. Also check out the behind-the-scenes video for some backstage insights.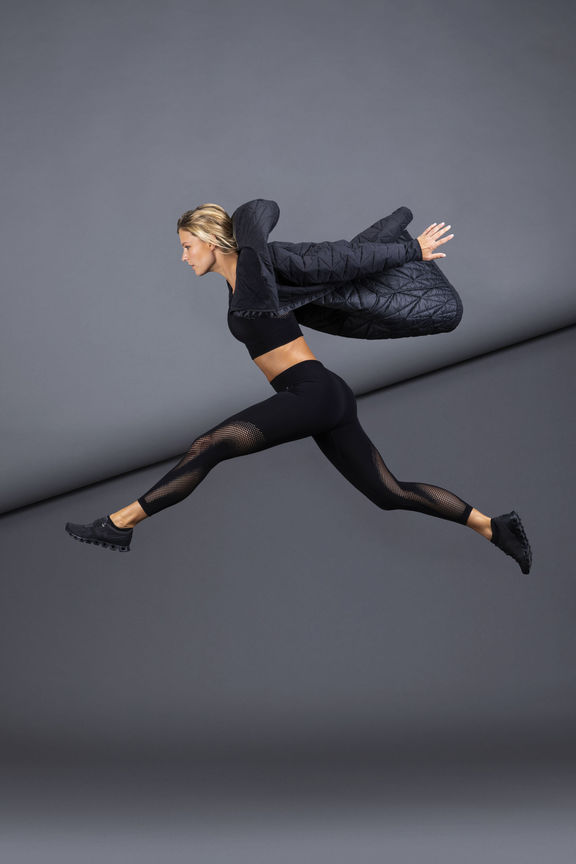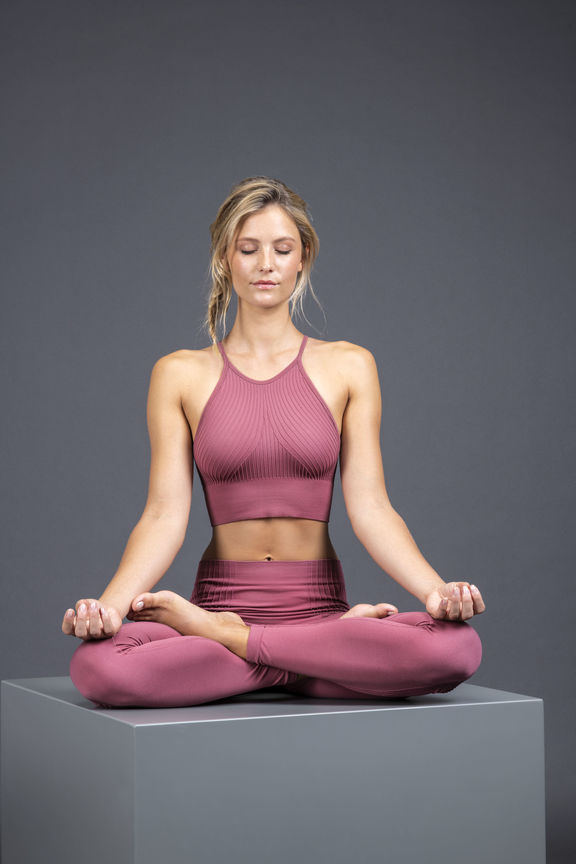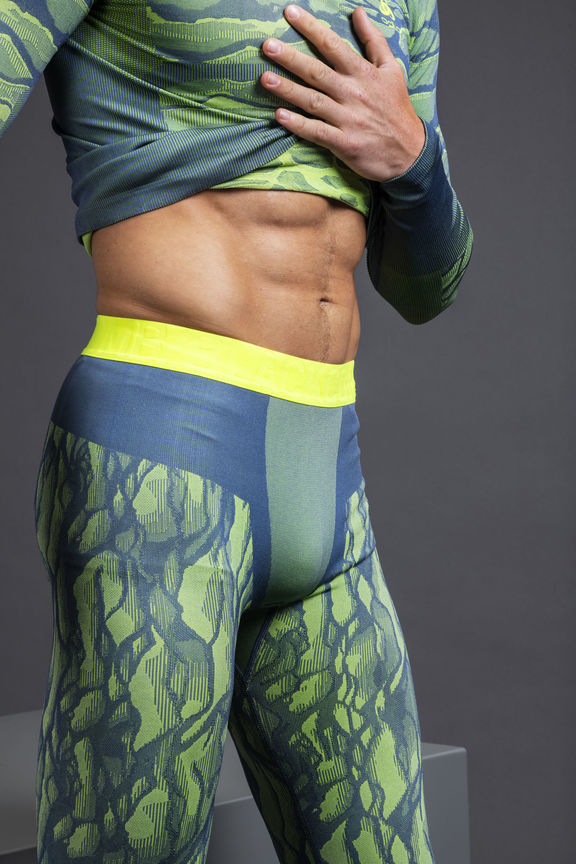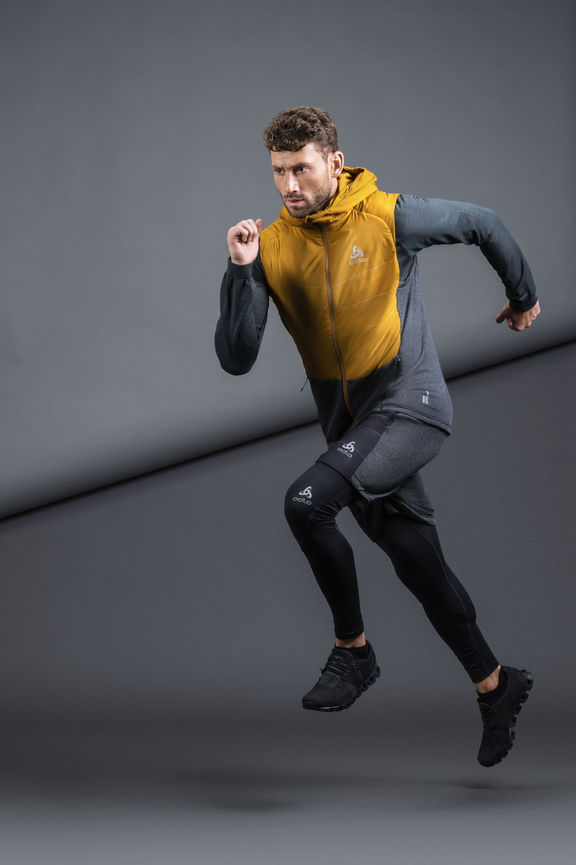 LET'S GET TOGETHER
We're full of ideas and ready for any challenge; no matter how big or small. Jump onboard and together we'll make great things happen.
You in?