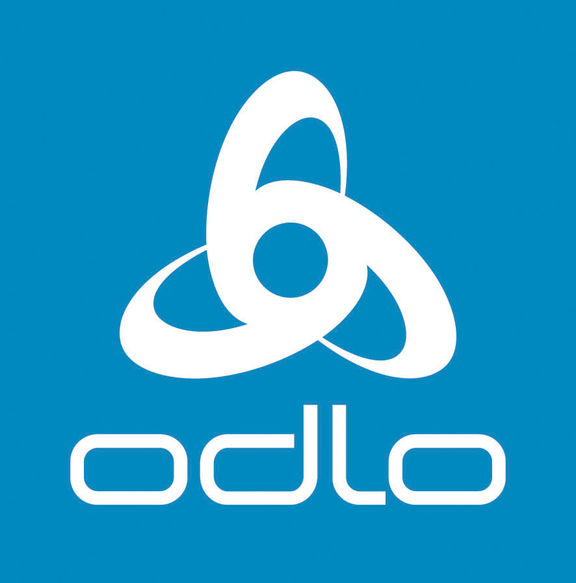 Project

Branding & Campaign

Client

ODLO

Web

odlo.com
Zero excuses - Fall/Winter 2018 campaign
getting things done for odlo
One of the essential insights we have from our extensive sports background is this: never change a winning team! Our passion for projects, whether we're out in nature or creating in the office, is what fuels our lives here at zooom. Nothing makes us happier than great collaborations with wonderful clients – and this one with ODLO just gets better and better.
The first mission that ODLO entrusted us with for SS 2018 was to establish them as the innovative leader of active layering that they truly are - and to spruce up their brand with some young and fresh energy. Through our #mykindofcool campaign, we did exactly that. Then, as the colder months arrived, our follow-up campaign for FW 2018 focused in on what matters most in sports; getting out and doing it.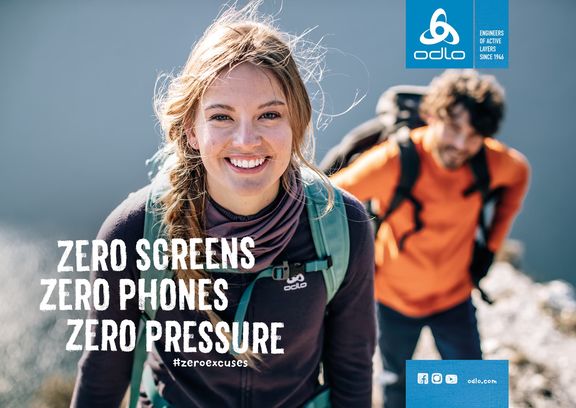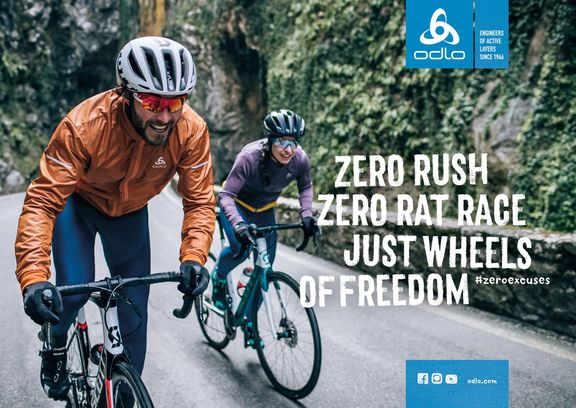 Knee-deep in it.
While developing the core creative idea for FW 2018, we immersed ourselves deeply into the ODLO-world once again. Collecting insights into what it really means to be out and about, to enjoy an active and social lifestyle, we hit the mark with one word: ZERO. Serving as an anchor to connect all of our communications, ZERO symbolizes an attitude that is the key-element for our new ODLO campaign. Headlines like "Zero reasons to stay home" or "Zero stress" carry the passion of ODLO's mindset, while concisely expressing what great sports gear can really do for you.
Using our local knowledge of hidden gems in the mountains, we shot several videos and key-visuals for all core disciplines across the breathtaking alpine landscapes of Italy and Austria. We complimented this by developing a unique font and logo design, alongside a refined tone of voice that we'd established in SS 2018. The result was an enthusiastic and inspiring full-scale campaign, delivering a unique look and feel and united by the strong and trendy hashtag: #zeroexcuses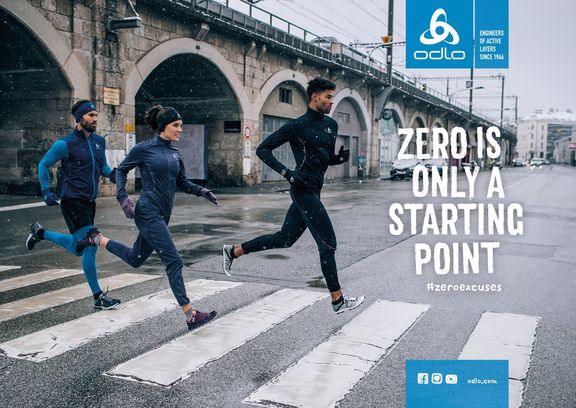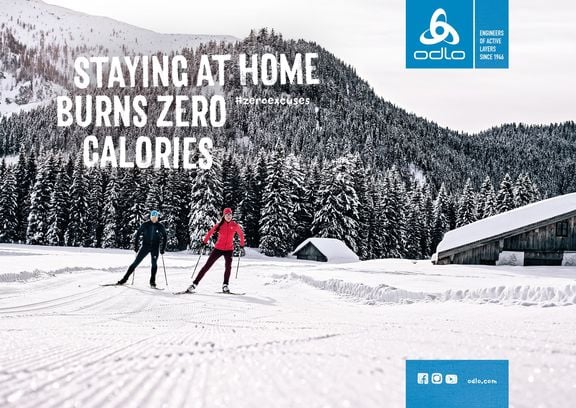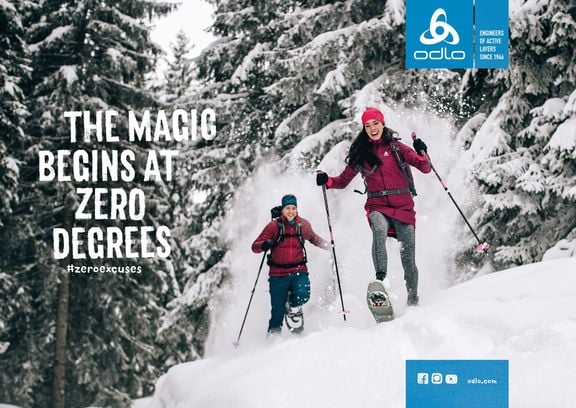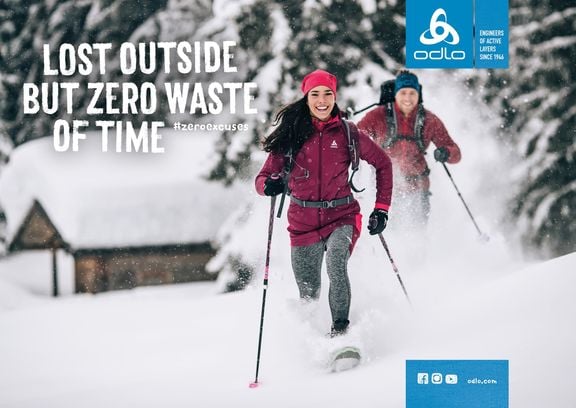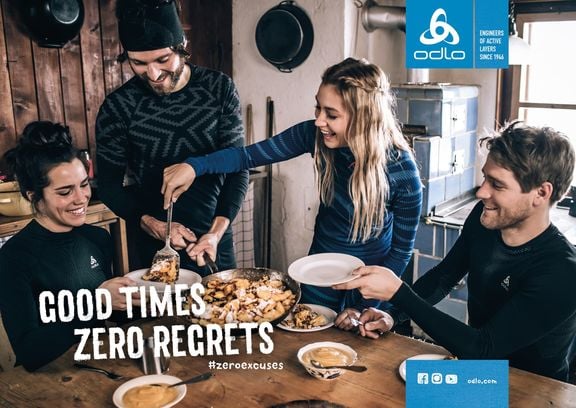 This is what we do best.
Putting strong emphasis on what you excel in is always a good idea. For us, that means photography. It's here that our extensive expertise proved invaluable when creating product visuals for ODLO. Even though ODLO's roots are in sports underwear, they are known today as a year-round brand. In order to show their ever-evolving take on comfort in sports, as well as their unique approach to midlayers, we created several graphics with a fresh and original visual language.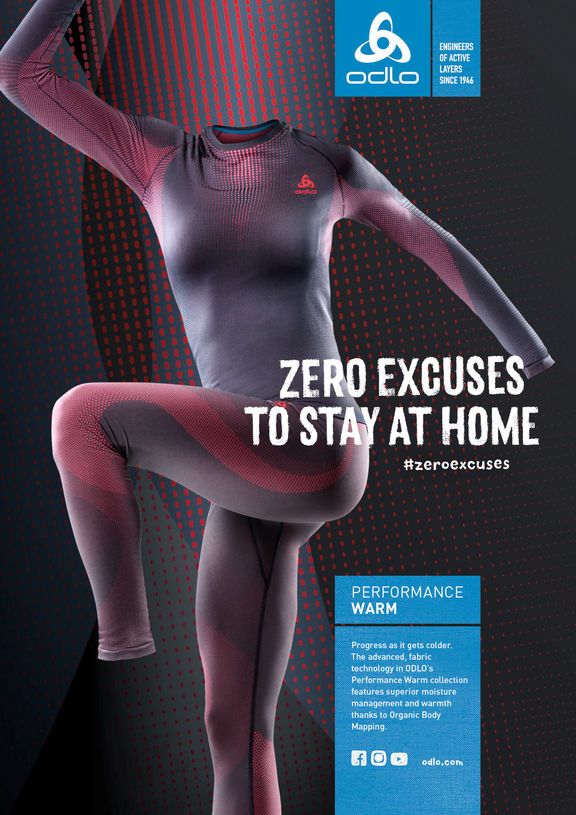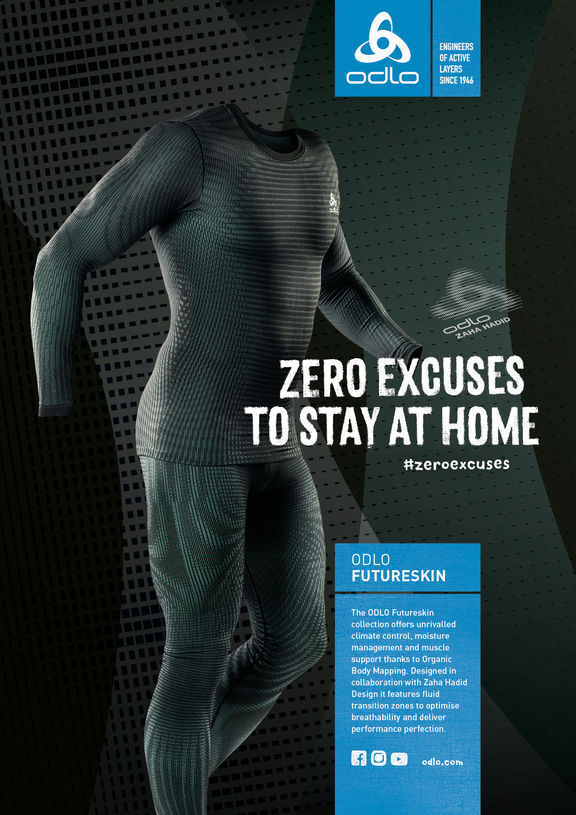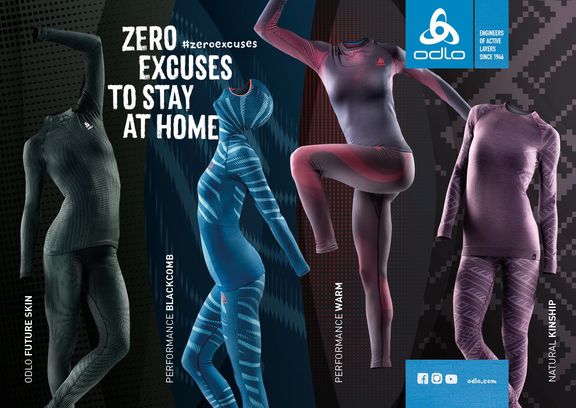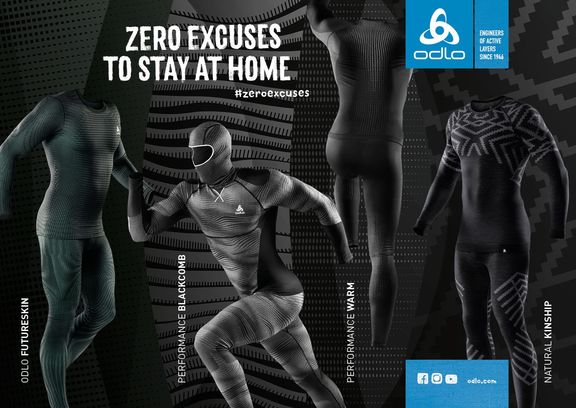 The parts of something bigger.
A holistic and creative approach always consists of several parts within one unified vision. After setting a benchmark at the brand and product level, we directed our attention to other technologies and materials that set ODLO gear apart from the rest. To explain the science behind ODLO garments with ZEROWEIGHT insulation, ORGANIC BODY MAPPING and CERAMIWARM technology, we created a series of product-specific visuals, fusing 3D-renderings and high quality photography. By refining the most important details into a few short sentences and aiding the descriptions with small and minimalistic icon graphics, we were able to distill big science into small chunks.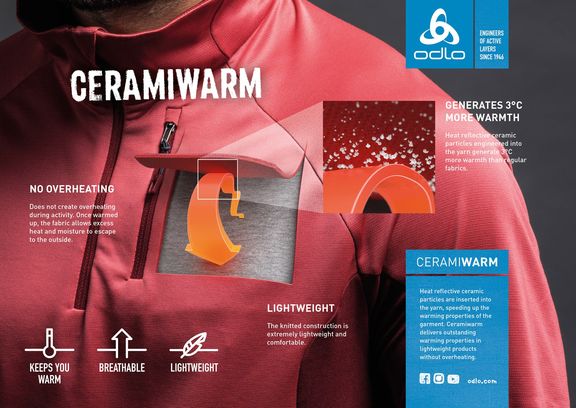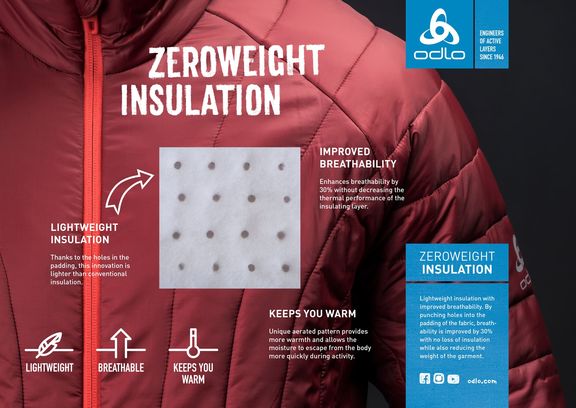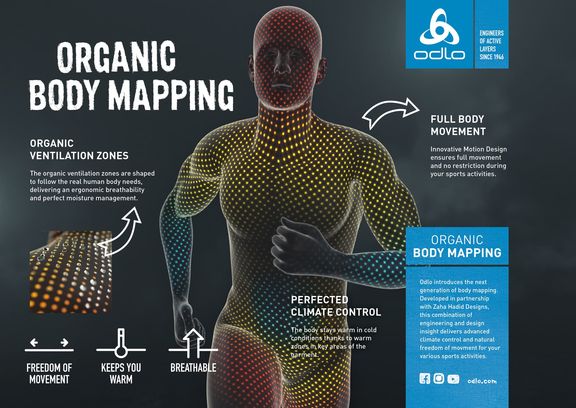 FW18 was our second season working with zooom to deliver our campaign. The content not only reflects the new personality ODLO is trying to evoke, but it really serves as a reminder of the amazing teamwork, effort and fun times we had during the shoot. Over three locations and in the cold temperatures, everyone maintained a positive attitude to get the job done. No drama, no diva behavior.
We truly personified the essence of #zeroexcuses! #zeroexcuses to not achieve our best!

My sincerest thanks to all involved for their hard work and creating content that we are extremely proud to use.
Kit Ha, Head of Marketing - Odlo International
Have a look, have a book.
An important thing for any company dealing with retail is catalogues. Our team has personally put ODLO's gear to the test in the great outdoors - so they knew we'd have no trouble capturing the benefits of their products within the confines of an indoor environment. One of our tasks for FW 2018 was to develop a visual concept that was shot entirely in-studio for that all-important ODLO Lookbook; and what a ride it was! At our headquarters in Fuschl, we took care of everything that belongs to a major, in-house production. From organization, model scouting and photo shooting, all the way through to post production and print coordination – we didn't stop until the very first copies came fresh off the press and into the hands of our satisfied friends at ODLO.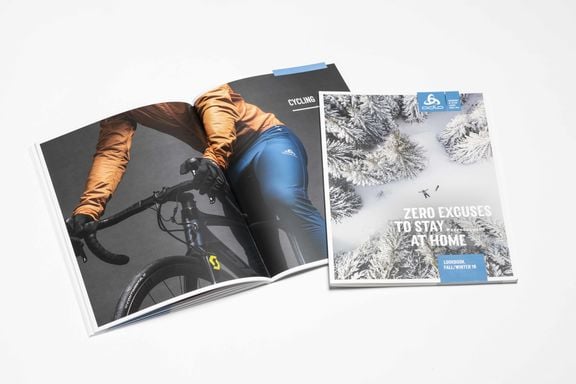 WHAT'S UP NEXT
The Fall/Winter 2018 campaign is currently celebrating it's worldwide launch but we are already working on the ODLO Spring/Summer 19 and Fall/Winter 19 - stay tuned for more exciting projects!
LET'S GET TOGETHER
We're full of ideas and ready for any challenge; no matter how big or small. Jump onboard and together we'll make great things happen.
You in?